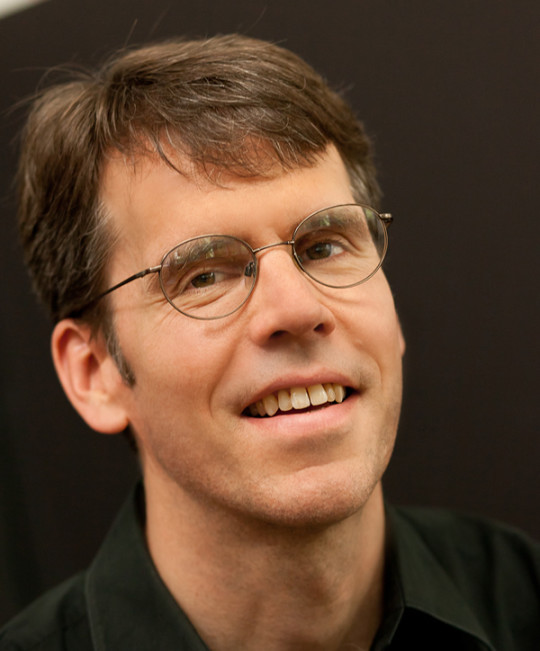 American pianist Thomas Sauer performs regularly as soloist, chamber musician, and recital partner.  His large and varied repertoire encompasses Bach to the present day and includes both staples and neglected masterworks.  Audiences and critics alike praise his playing for its clarity, expressivity, and assured stylistic sense.  Some of Mr. Sauer's recent solo appearances include concertos with the Quad-City and Tallahassee Symphonies and the Greenwich Village Orchestra, and recitals at Mannes College, Merkin Concert Hall, Rockefeller University, St. John's College, Oxford, and Vassar College.  In the spring of 2009 he appeared on Broadway as the pianist in 33 Variations, a play about the composition of Beethoven's Diabelli Variations.  With his long-time duo partner, English cellist Colin Carr, Mr. Sauer has appeared at the Wigmore Hall (London), Holywell Music Room (Oxford), the Amsterdam Concertgebouw and Musikgebouw, Bargemusic (New York City), the Isabella Stewart Gardner Museum (Boston), and Princeton University, among many other venues.  Other duo recitals include violinists Midori (Berlin Philharmonie and the Palais des Beaux Arts in Brussels) and Jennifer Koh (Kennedy Center).  Among Mr. Sauer's numerous chamber-music appearances are performances at the Chamber Music Society of Lincoln Center and the Philadelphia Chamber Music Society; performances with members of the Juilliard String Quartet at the Library of Congress; and numerous concerts with the Brentano String Quartet (including piano quintets by Schumann, Brahms, Franck and Carter).
Mr. Sauer has performed at many of the leading festivals in the United States and abroad, including Marlboro, Caramoor, Music@Menlo, Chamber Music Northwest, El Paso Pro Musica, and the Chamber Music Festivals of Seattle, Taos, Four Seasons (North Carolina), Portland and Salt Bay (Maine); as well as Lake District Summer Music (England) and Festival des Consonances (France).
Mr. Sauer's varied discography includes recordings of Beethoven and Haydn piano sonatas for MSR Classics; the complete cello and piano works of Beethoven and Mendelssohn with Colin Carr on Cello Classics; a disc of Hindemith sonatas with violist Misha Amory (Musical Heritage Society); music of Britten and Schnittke with cellist Wilhelmina Smith on Arabesque; music of Ross Lee Finney with violinist Miranda Cuckson on Centaur Records; and violin sonatas of Mozart with Aaron Berofsky on Blue Griffin Recordings.  Mr. Sauer regularly performs  the music of today both as soloist and chamber musician and in recent seasons has premiered works by Philippe Bodin, Robert Cuckson, Sebastian Currier, Keith Fitch, David Loeb, Donald Martino, David Tcimpidis, and Richard Wilson.
A committed teacher, with students at Mannes College, Vassar College, and the Graduate Center of the City University of New York, Mr. Sauer is the founder and director of the Mannes Beethoven Institute, a highly-regarded week-long summer training program in New York.  A graduate of the Curtis Institute, Mannes College of Music and the Graduate Center of the City University of New York, his major teachers included Jorge Bolet, Edward Aldwell, and Carl Schachter.